CRIST Researchers: Dr. Paul J. Davey
Multi-Track Coding Techniques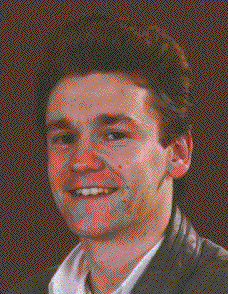 This project involves trellis 2D coding onto a multi-track (parallel) tape recording system. This is to remove redundant timing transitions from the more usual single track tape recording systems.
Papers published:
Pulse Slimming In Magnetic Recording Using Digital Signal Processing Techniques. P.J. Davey, T. Donnelly and D.J. Mapps. [Microprocessing and Programming, Vol. 37 (1993) 73--76, North-Holland]
CRIST: Two Dimensional Coding for a Multiple-Track, Maximum-Likelihood Digital Magnetic Storage System.
Interests: Digital signal processing and coding, microprocessing, intelligent algorithms.
E-mail: P03435@pa.plym.ac.uk